Get Pumped
---
Proper inflation is the key to providing the best experience for operators and users alike.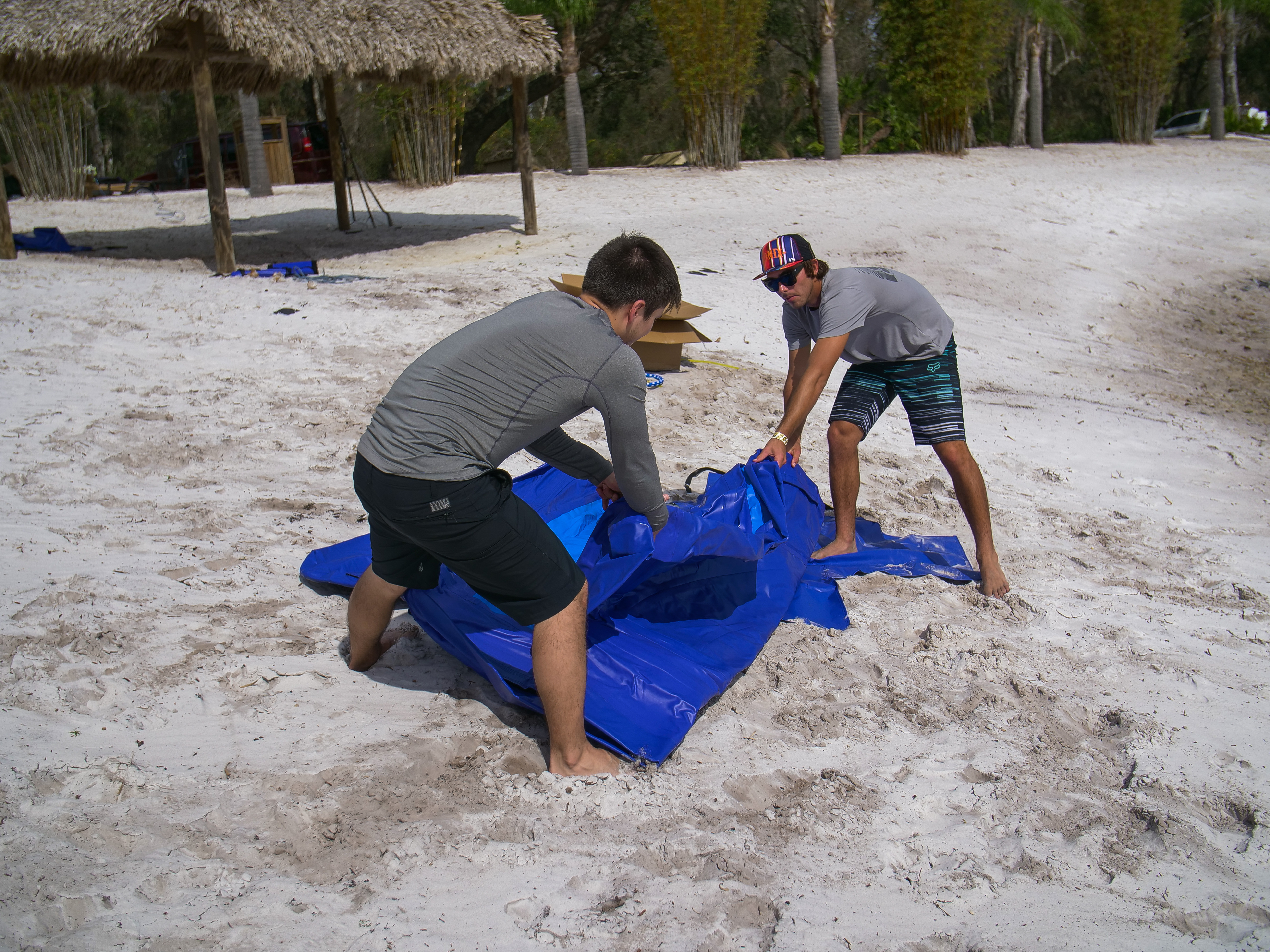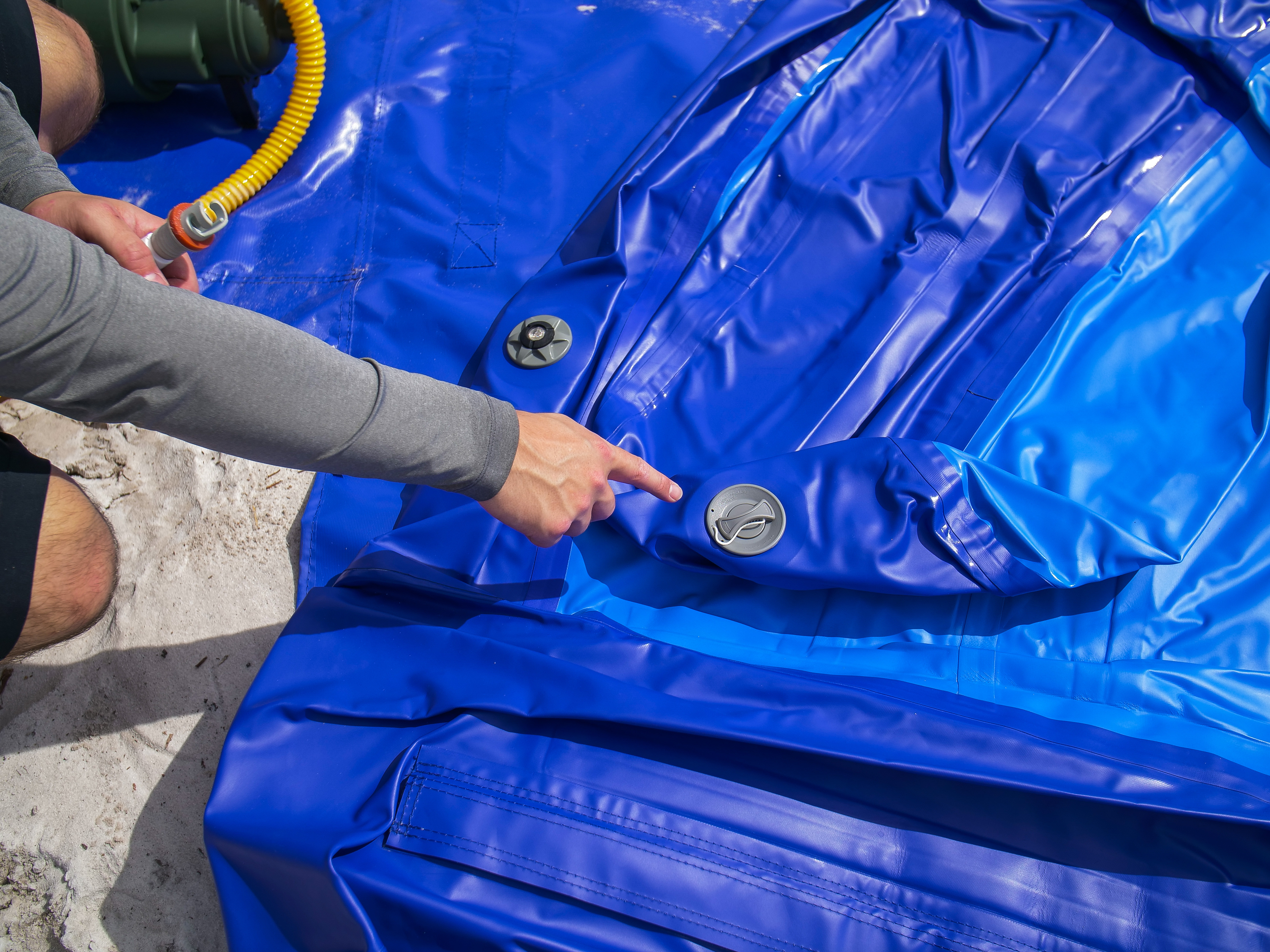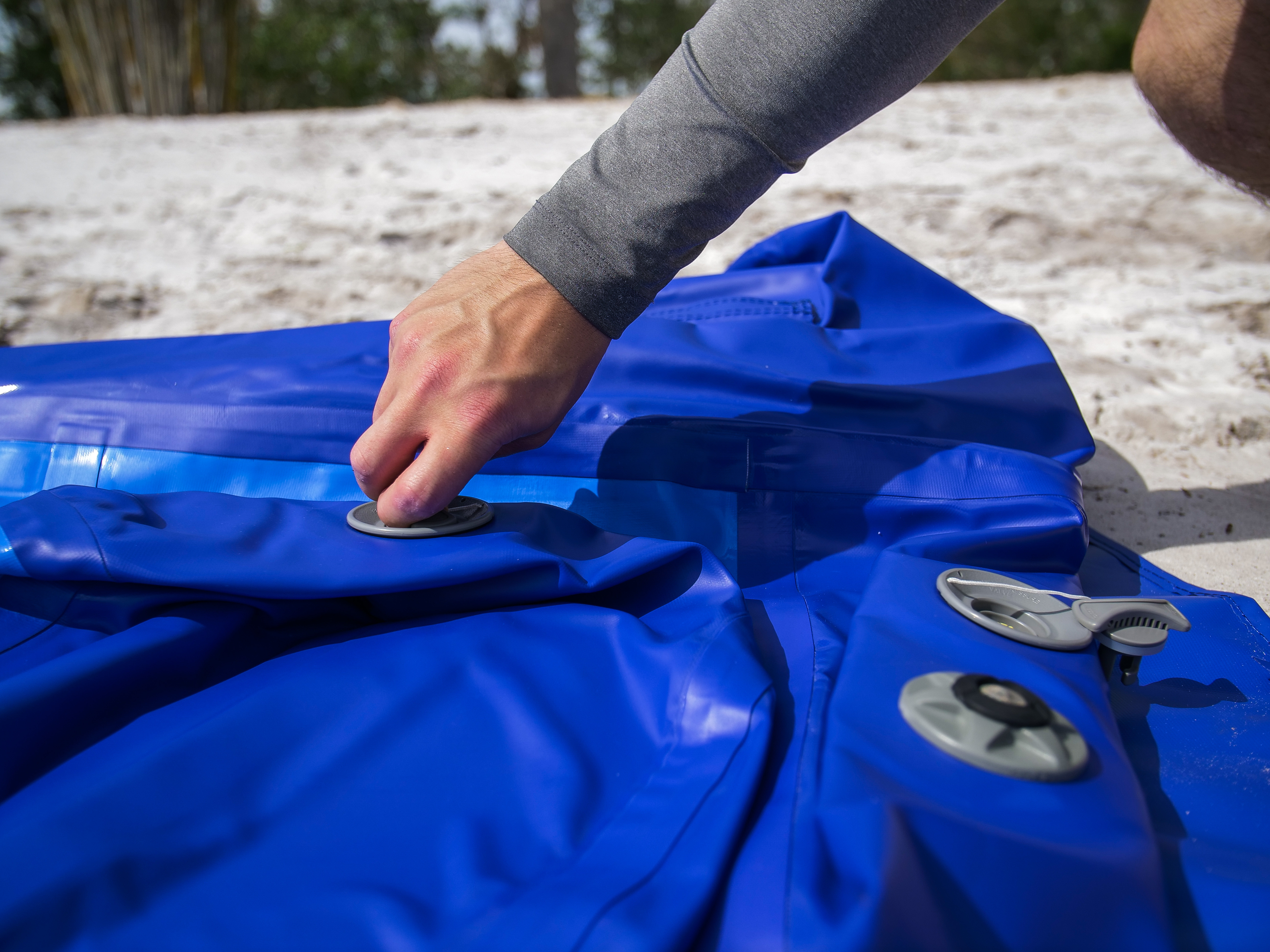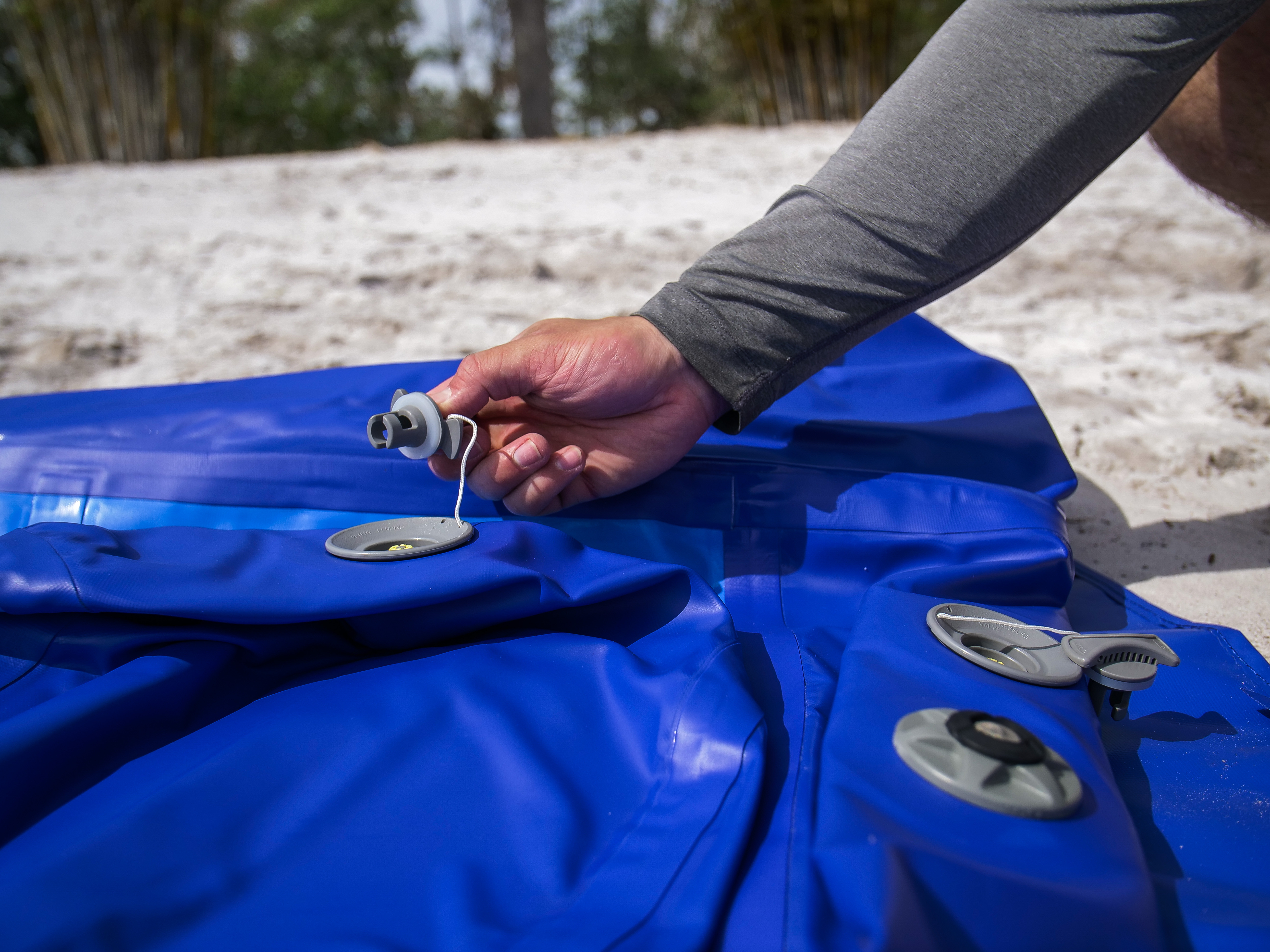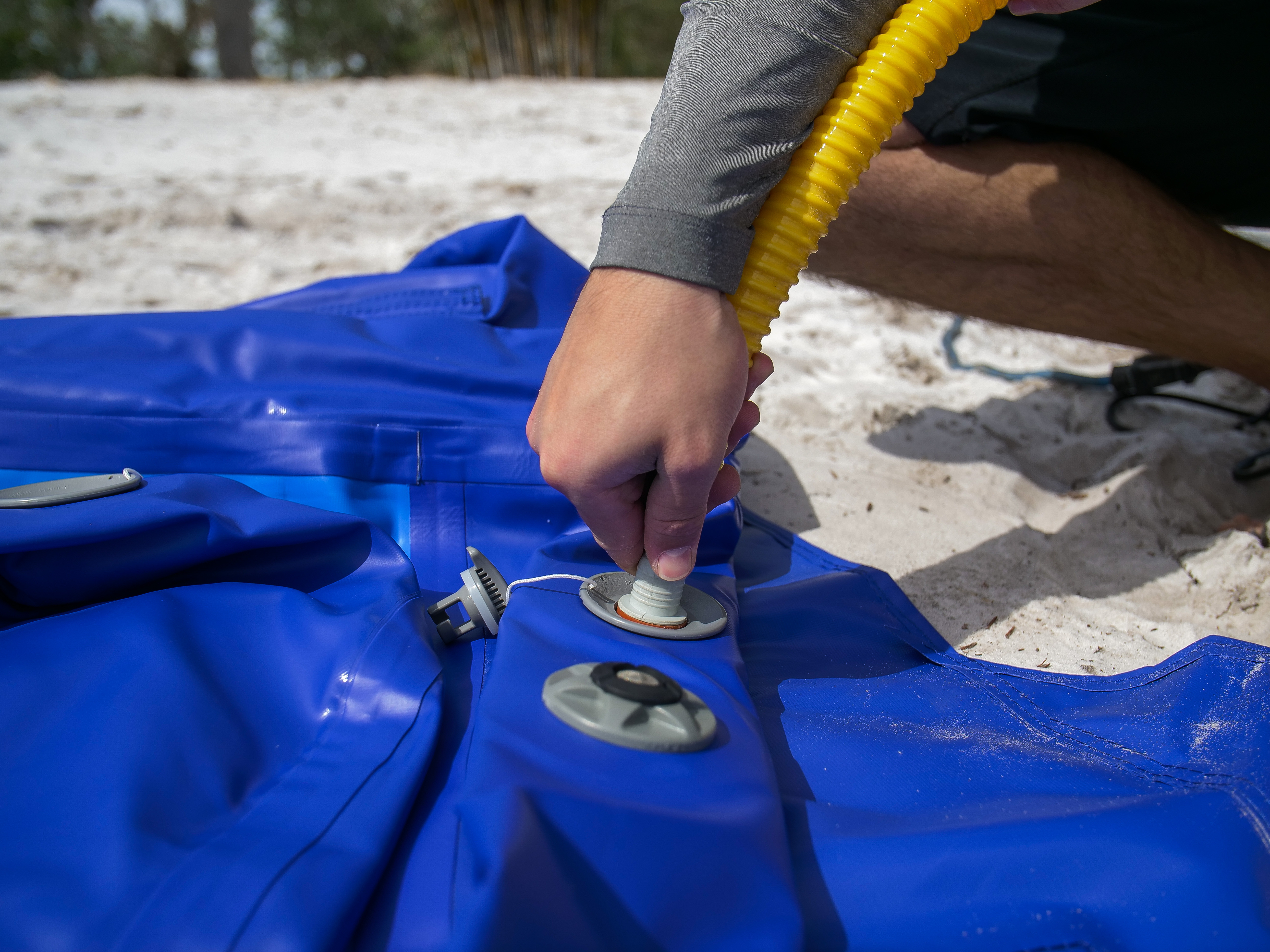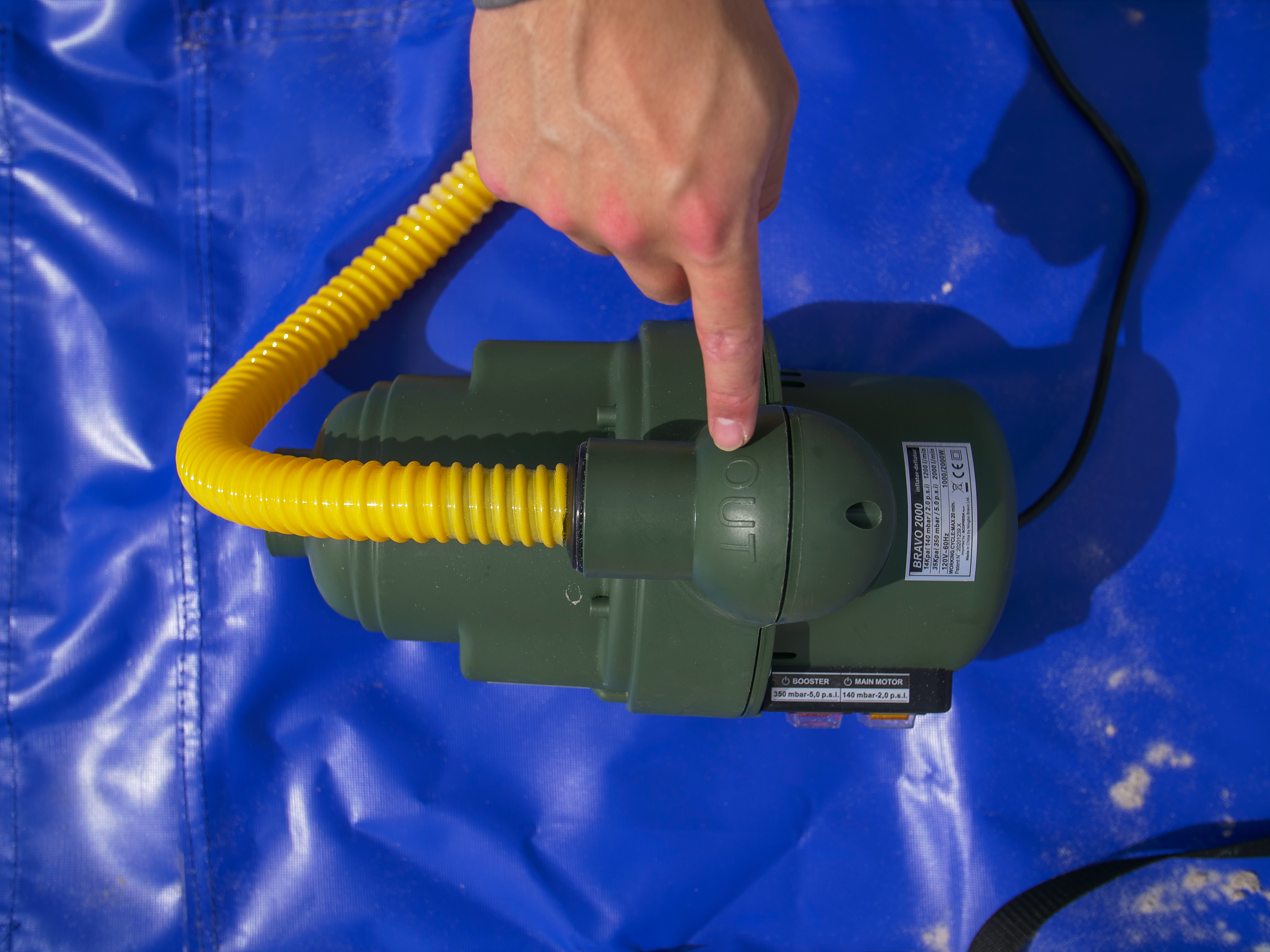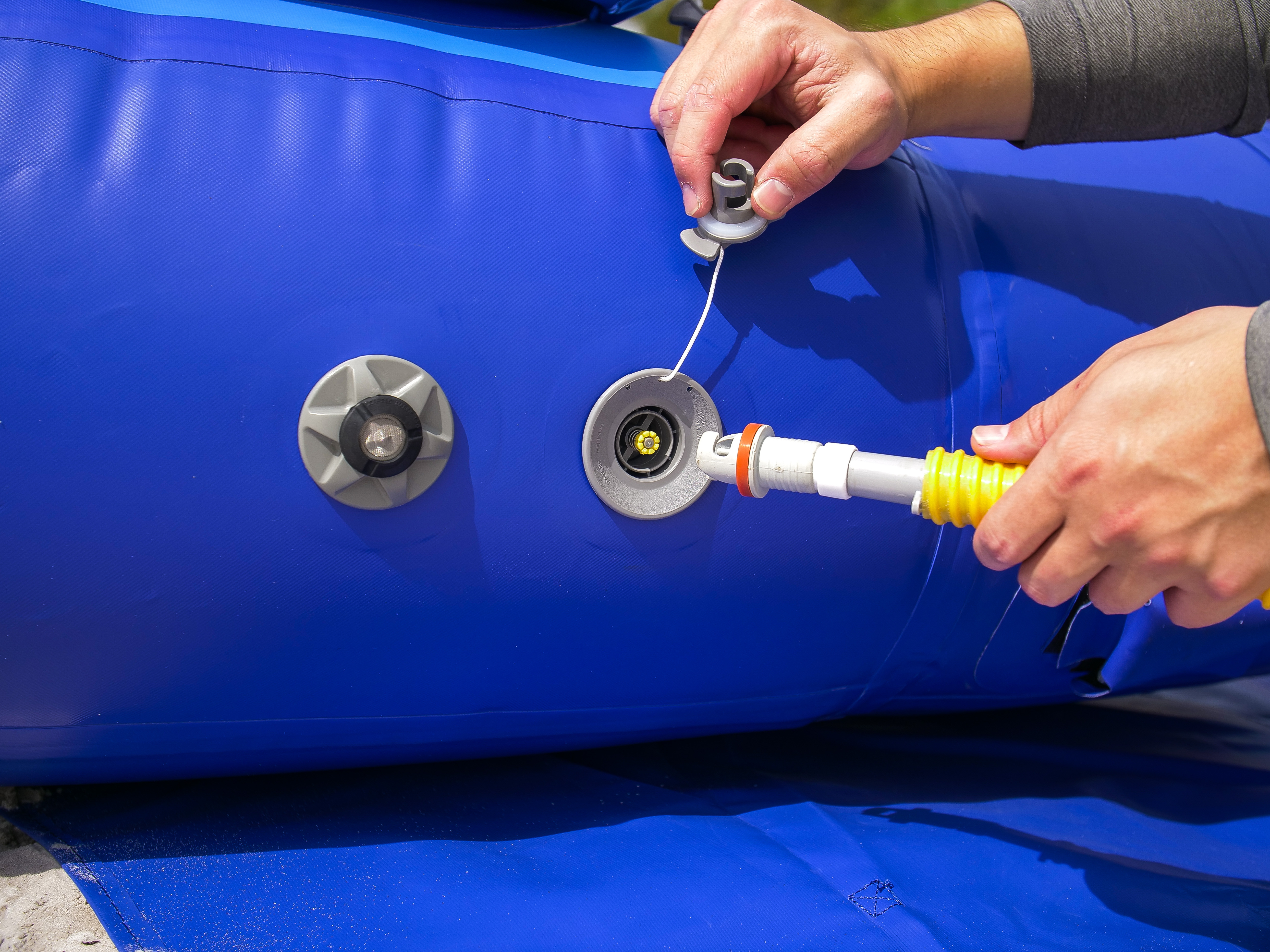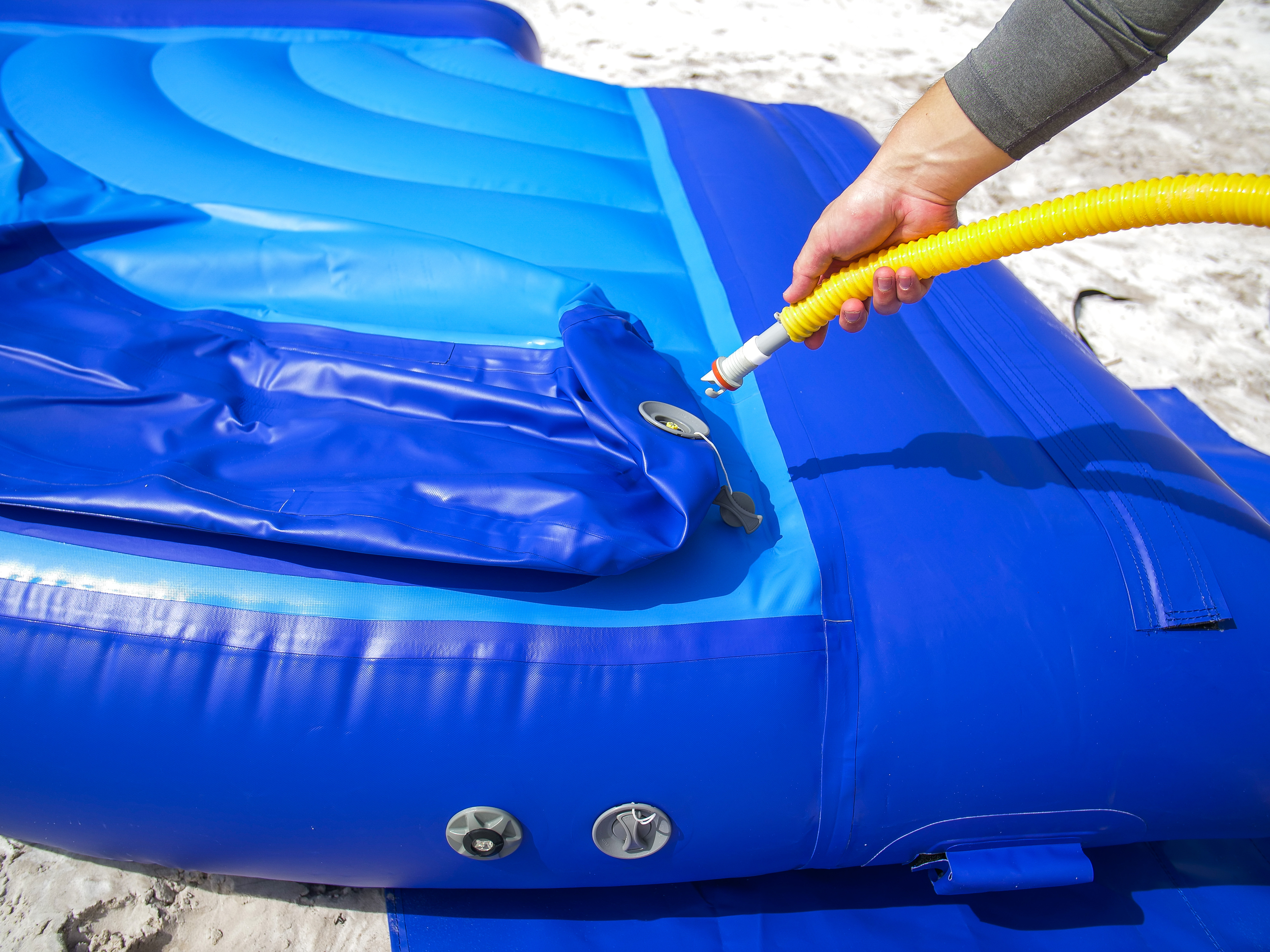 1/8
1 Locate a flat and clean area for inflation. Be careful to avoid sharp objects such as rocks and sticks.
2/8
2
Identify all inflation valve locations.
3/8
3 Open all secondary valves by twisting valve cover counter-clockwise.
4/8
4 Follow step 3 on all secondary valves.
5/8
5 Find primary valve location (next to main warning) and insert hose. Lock hose in place by twisting clockwise.
6/8
6 Check that the hose is attached to the "out" pump connection. Turn pump on using the yellow switch labeled "main motor". Only use the red switch for Drop Stitch chambers.
7/8
7 Remove hose once product has reached specified internal pressure. DO NOT OVER INFLATE. Check the internal pressure with a monometer or similar device. Replace valve cover once inflation is complete.
8/8
8 Repeat steps 5-7 for all secondary chambers.